With the development and maturity of digital publishing, digital printing technology and logistics distribution,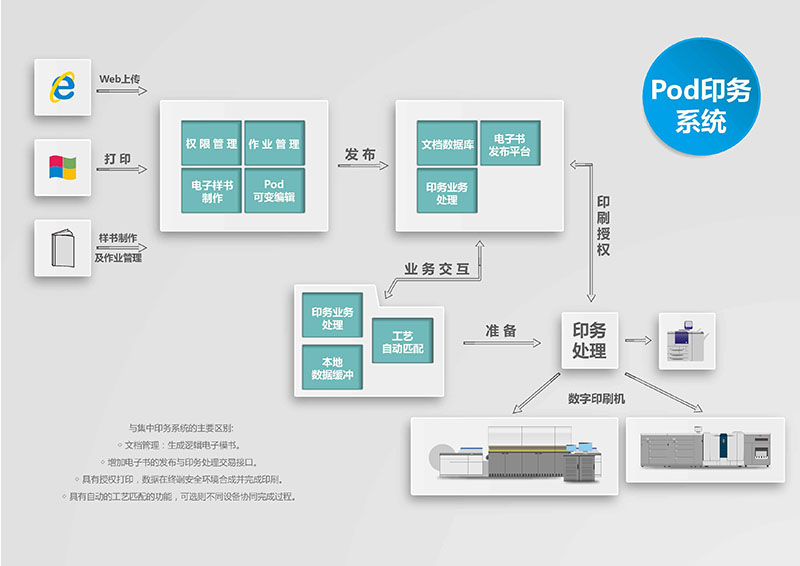 POD will become the main development direction of paper publications in the future because of its high efficiency, convenience and personalization.
  Joinus provides publishing houses and their production networks with a complete POD cloud technology platform, which can realize from publishing resources to copyright control. Fragmentation of publishing resources to remote reorganization; The sharing of resources between electronic publishing and paper publishing; The whole industrial chain control from professional production management of digital printing to logistics management.
  Joinus realized fragmentation of publishing resources through its core IGFA technology, and realized remote reconstruction of resources through copyright control. In terms of printing process, Jiameng will realize printing control from the production of electronic sample books to the remote end through years of accumulated printing process processing technology, page analysis and RIP technology, and at the same time, realize personalized production through one book per code. Logistics management convergence and reader community service.